Who We Are
Founded in 1885, Turnbull & Asser is the definitive British shirtmaker. Made in our English workrooms and crafted by industry artisans, each garment is a signature of our sartorial elegance. These were qualities recognised by HM King Charles III when he bestowed his first Royal Warrant in 1980. Available in ready-to-wear, made-to-measure and bespoke options, our garments are made for individuals that appreciate superior quality and craftsmanship.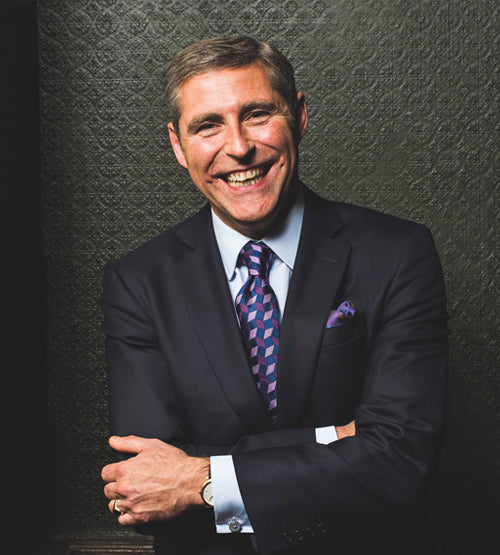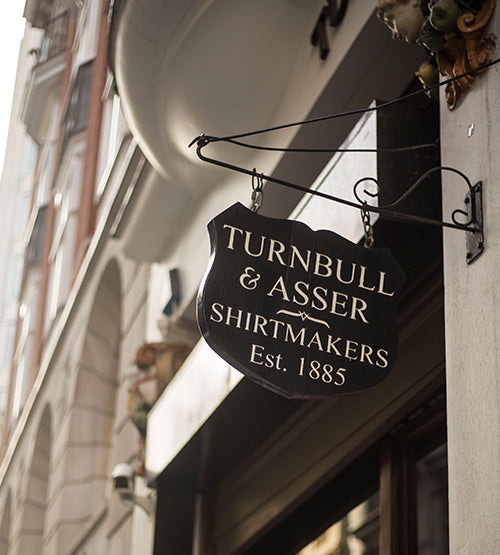 Our Locations
Discover the world of Turnbull & Asser at our heralded Jermyn Street, London flagship and Turnbull Townhouse on 50 East 57th Street, Manhattan, New York.
VALUES
We have five core values at the heart of our business. Being Family-run, the longstanding relationship with our staff members, suppliers and customers is of utmost importance. Integrity, Creativity and Quality encapsulates our products - from ensuring an unrivalled level of craftsmanship to innovative design which adheres to the needs of our ever-growing audience. The fifth core value centres around our stance on Sustainability, with an aim to minimise our long-term environmental footprint.
Shirts
A Turnbull & Asser shirt is made from 34 individual pieces of fine cloth and iridescent mother-of-pearl buttons per your preference. Rigorous quality checks are carried out at all stages of the manufacturing process to ensure the finished product is of the highest possible quality.
Ties
Our ties are unlike any other. Formed from three sections - the blade, gusset and under end, each woven tie is slipped by hand using bonded thread by our skilled sewers in our Gloucester workrooms.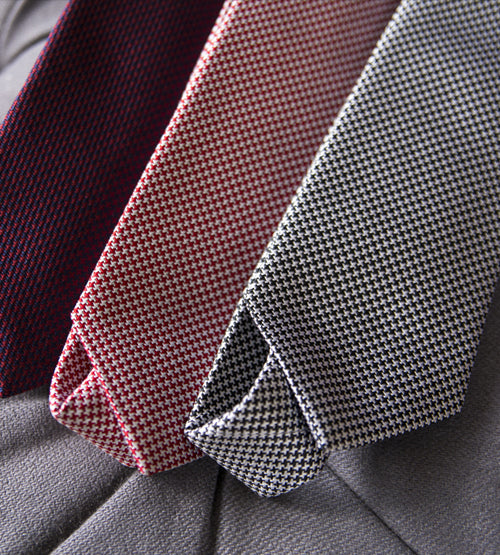 Services
We offer ready-to-wear and Made to Measure services in-store and online, as well as the Bespoke shirt experience at our Bury Street and New York flagship. The long-standing staff members provide an unparalleled personal service, which we have maintained since our flagship store doors opened over 100 years ago.
Craftsmanship
Designing and creating clothing with integrity and skill is at the heart of what we do. Over the years, our loyal customers have trusted our staff, the quality of product and importantly, the long term value of our clothing.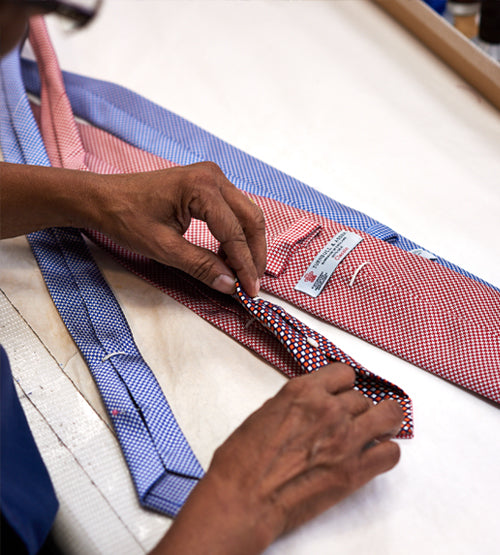 History
We are known for our innovation and shirtmaking excellence; being a Jermyn Street mainstay since 1903. Rich in history and yet forward-thinking, we have dressed influential men and women including royalty and captains of industry, to artists and stars of stage and screen, in beautifully made English shirts.
Royal Warrant
When HM King Charles III was granted the power of bestowing Royal Warrants in 1980, one of his first issues was granted to us. There are around 800 Royal Warrant holders ranging from traditional craftspeople to global multinational companies. Regardless of size or specialisation, holders are all united by their commitment to impeccable service and product excellence.