We are delighted to announce that in February 2019, we became a Patron of The Prince's Trust.
For over 42 years, The Prince's Trust has empowered vulnerable young people to overcome hardship and go on to lead full and successful lives. It is now the UK's leading youth charity, having helped over 950,000 young people build their confidence and skills to live, learn and earn. The impact of this on our communities cannot be overstated: it is estimated that The Trust has returned over £1.4 billion to society in the last ten years alone.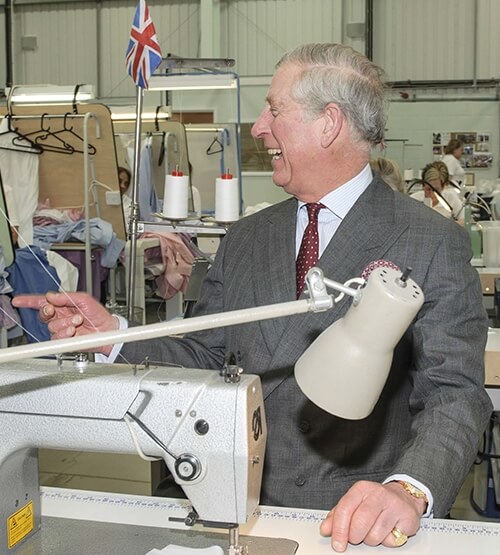 On the announcement, Turnbull & Asser owner James Fayed said, "I am incredibly inspired and humbled by the stories of young people who very often progress from devastating personal circumstances to then flourish in employment, education and entrepreneurship. I am delighted that Turnbull & Asser is uniting with The Prince's Trust and I look forward to working more closely with the charity and the young people it supports."
Tara Leathers, Deputy CEO at The Prince's Trust said, "It is thanks to supporters like Turnbull & Asser, who share our ambition, that The Trust can continue to give more young people the chance to transform their lives. The life-changing work we do simply would not be possible without the support of our Patrons. Together, we are securing the future of a generation."
You can find out more about The Prince's Trust and the work they do by visiting The Prince's Trust website.