It is not just the physical craftsmanship behind a Turnbull & Asser shirt that makes each one so special - it is also the people behind the brand. Read on to find out about the figureheads of our design and production teams, and learn the century-long history behind T&A.
From the cutting of the cloth to the last sewing of the label, all of our shirts and ties are hand-crafted by expertly skilled artisans.
Passionate Experts
From the factory workers in Gloucester and Sidcup to the head office teams in London and New York, the Turnbull & Asser community is a close-knit group of experienced and passionate menswear experts. We pride ourselves on our quality-over-quantity mindset; the design and production departments work closely with the stores and customer service operations to ensure each and every client has the attentive and personal experience they deserve.
STEVEN QUIN
Turnbull & Asser's Head of Bespoke, Steven Quin became the royal warrant holder on 23rd April 1999. HM King Charles III passed the Royal Warrant to him following the retirement of head cutter Paul Cuss after the brand was first bestowed with the honour in 1980. Responsible for fitting The King whenever he calls of us for a new shirt, Mr Quin also heads up our London bespoke service on Bury Street.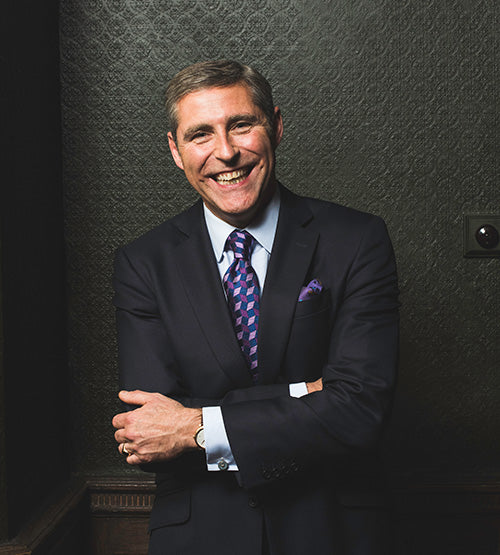 The Factories
Our Gloucester and Sidcup factories employ over a hundred of the finest cutters and sewers to bring you our exceptional shirts and ties. With many of our craftspeople having over two decades of experience, everyone is on a first name basis, and have grown with T&A to become long-serving and valued members of staff.
THE TWINS
Meet Bette Elton and Kathleen Cope, the twins who have worked together at our Gloucester factory since 1964. Now factory floor manager and senior supervisor respectively, the dedicated sisters have over a century of experience between them and represent the best of the best in shirtmaking.
Our Founders
John Arthur Turnbull founded his eponymous shop with salesman Ernest Asser in 1885. After John died a decade later, Ernest took over and renamed it to the title it holds today. The Jermyn Street store opened in 1903 - fast forward 130 years and the brand adheres to the same values while boasting an iconic list of customers.